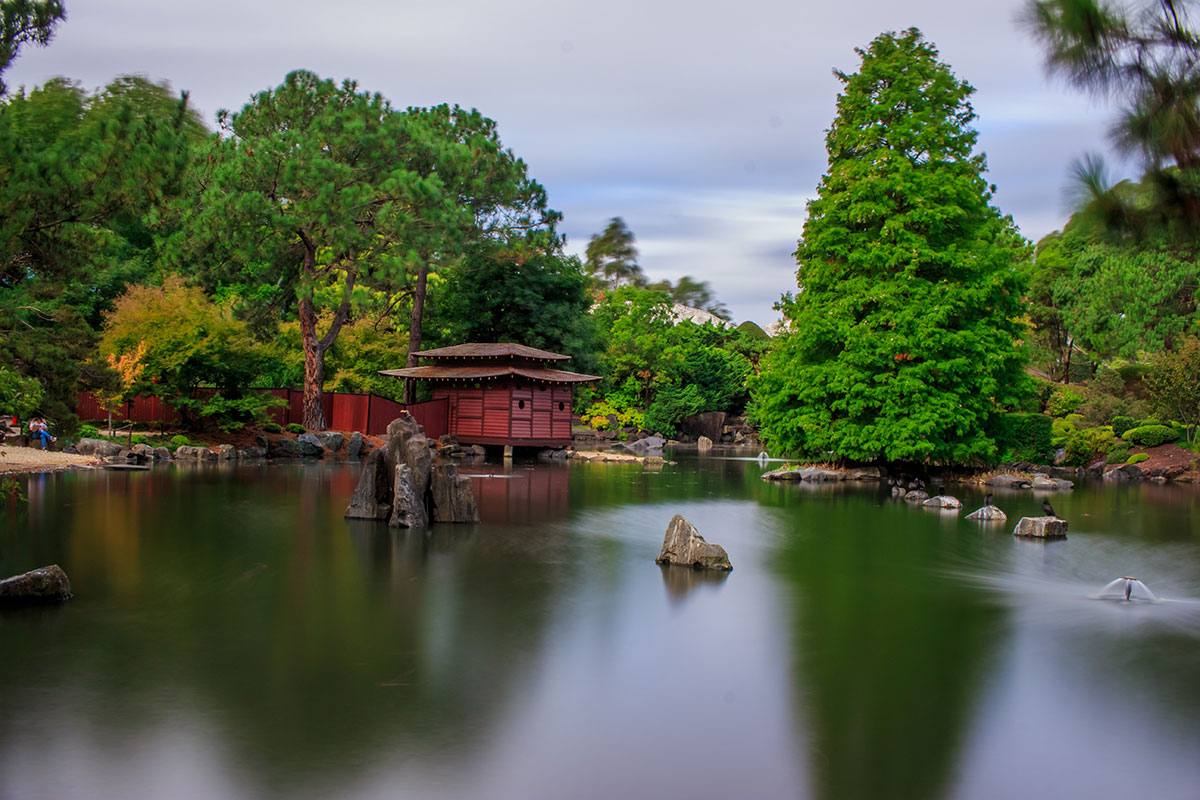 ---
Kickstart Your Sydney Adventure
Sydney, a bustling metropolis down under, is renowned for its iconic Opera House and Harbour Bridge. Yet, there's so much more awaiting the curious wanderer. Sydney HeliTours invites you to explore the city's lesser-known treasures, each offering a unique slice of Sydney's vibrant culture.
Whether you're a local yearning for a fresh perspective or a visitor keen to dodge the tourist traps, there's a myriad of hidden gems scattered around this coastal haven. So, let's venture beyond the beaten path and unearth Sydney's secret spots!
The Serene Side of Sydney: Discover Tranquil Gardens
Escaping the urban hustle is a breeze in Sydney with its array of tranquil gardens and lush parks. One such haven is the Auburn Botanic Gardens, a picturesque escape showcasing diverse flora and fauna. The Japanese Garden, a highlight of the park, transports you to a serene, faraway land right in the heart of Sydney.
Not far from the city centre, Wendy's Secret Garden offers a whimsical retreat. Nestled at the foot of the Harbour Bridge, this hidden garden is a tribute to love and the enduring power of nature. The intertwining pathways lead to unexpected clearings, each a perfect spot to soak in the calm and maybe catch a glimpse of the harbour through the dense foliage.
Culinary Delights: Unexplored Foodie Destinations
Sydney's food scene is as diverse as its landscape, offering a smorgasbord of cuisines from every corner of the globe. Venture beyond the popular eateries and you'll stumble upon delightful food havens. The Spice Alley, for instance, is a hidden alleyway that houses a variety of Asian cuisines, from Malaysian to Vietnamese, making it a colourful and aromatic escape in the heart of the city.
Then there's the Tramsheds Harold Park, a historic tram depot turned gourmet destination. Here, you can savour artisanal dishes amidst a rustic yet chic ambiance, making every meal a memorable experience.
Historic Hideaways: Sydney's Forgotten Corners
Sydney's rich history is etched into its every corner, waiting to be rediscovered. Take a stroll through the Rocks, where the quaint cobbled pathways tell tales of Sydney's colonial past. Explore the hidden courtyards, century-old pubs, and historic homes that transport you back in time.
Not too far, the Cockatoo Island harbours secrets of Sydney's maritime history. Once a convict prison and later a shipyard, today it serves as a unique destination for history buffs. With every nook narrating a piece of the past, it's a live museum awaiting exploration.
Artistic Alleyways: Uncover Hidden Art Spaces
Sydney's art scene extends beyond the well-trodden halls of the Art Gallery of NSW. In the bustling inner-city suburb of Chippendale, you'll find White Rabbit Gallery, a home to contemporary Chinese art that challenges conventional perspectives.
Venture further to the vibrant laneways of Newtown and Enmore to discover a canvas of street art that reflects Sydney's dynamic and diverse culture. From poignant murals to whimsical illustrations, the walls here tell stories that resonate with both locals and visitors alike.
Adventurous Sydney: Thrilling Experiences Off the Typical Tourist Trail
For those with a thirst for adrenaline, Sydney has hidden adventures in store. Kayaking in the serene waters of Middle Harbour exposes you to secluded beaches and untouched bushlands. It's an idyllic escape offering a fresh perspective of the city.
Alternatively, take to the skies with Sydney HeliTours for a bird's eye view of the unexplored terrains. It's an exhilarating experience that unveils the majestic landscapes surrounding this urban jungle.
Local Markets: Where the Locals Shop
For a taste of local life, there's nothing like a visit to Sydney's bustling markets. The Carriageworks Farmers Market is an authentic experience where you can browse fresh produce and gourmet goodies amidst a lively atmosphere.
Further afield, the Rozelle Collectors Market is a treasure trove for antique aficionados and vintage lovers. With a myriad of unique items waiting to be discovered, it's a nostalgic journey through time.
Embark on More Hidden Journeys
As our adventure through Sydney's lesser-known wonders comes to an end, the invitation to explore remains open. Each hidden gem reveals a different facet of Sydney, promising a rich tapestry of experiences beyond the iconic Opera House.
We encourage you to delve deeper and unearth more of Sydney's secrets. And as you do, Sydney HeliTours is here to offer a fresh perspective on this ever-evolving city. Dive into more articles in our blog, each one a gateway to new adventures awaiting in Sydney.
Posted on:
22 October, 2023